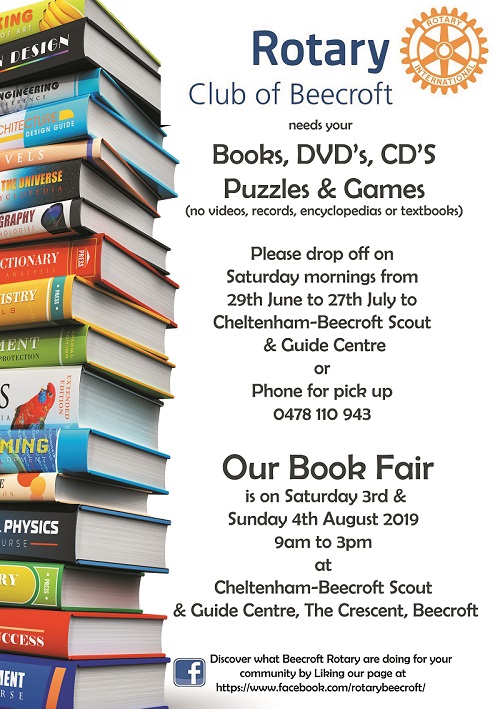 WE ARE ALSO LOOKING FOR VOLUNTEERS
Meet new people and make new friends by volunteering with the Rotary Club of Beecroft.
We are currently looking for volunteers to assist with the sorting of donated books
and the set up of our Annual Community Book Fair.
No experience is necessary as we will guide you through the processes
which are quite simple, and how much time you would like to contribute is completely up to you.
CALL or TEXT 0478 110 943 or Contact Us
Supporting Local businesses who support us.